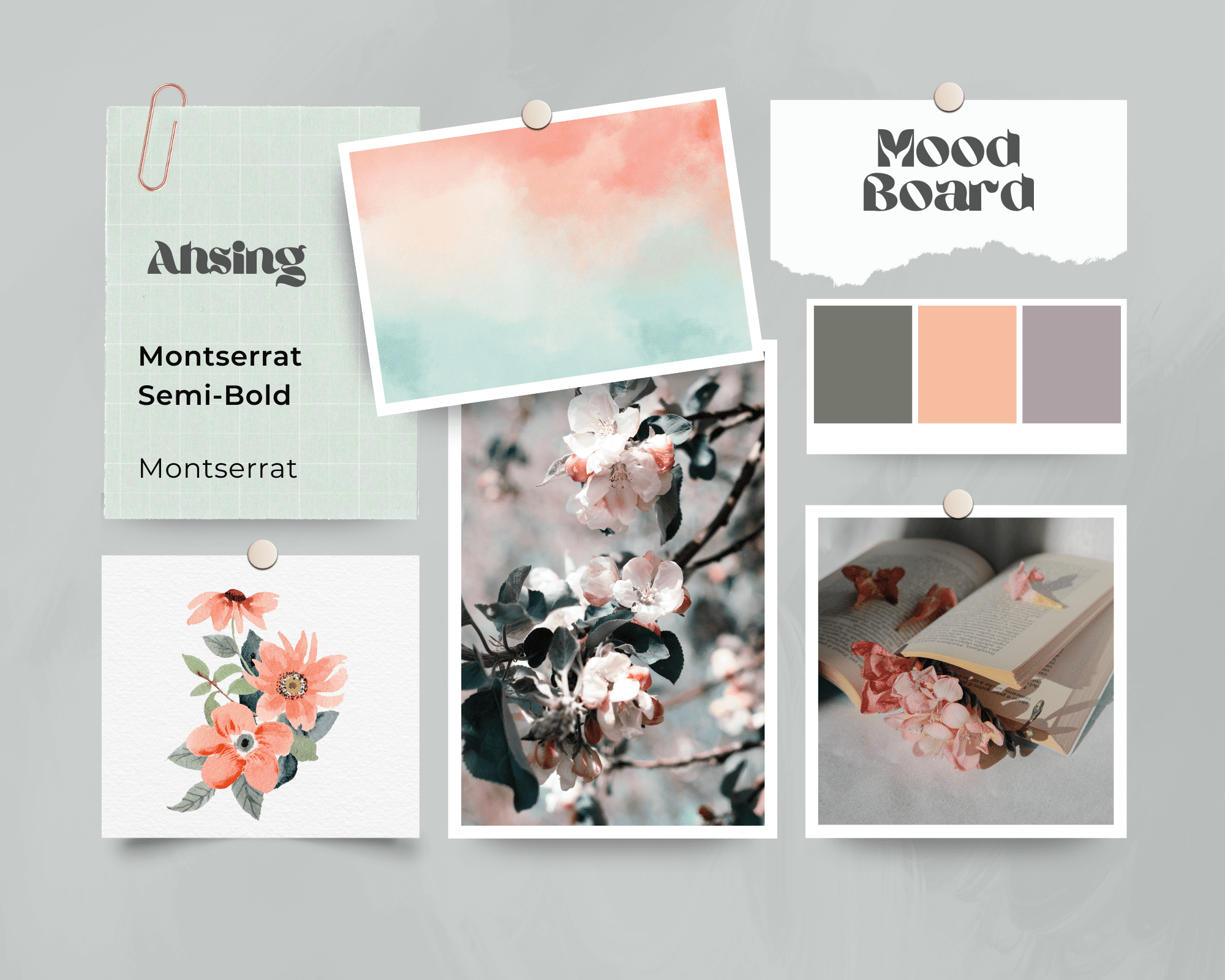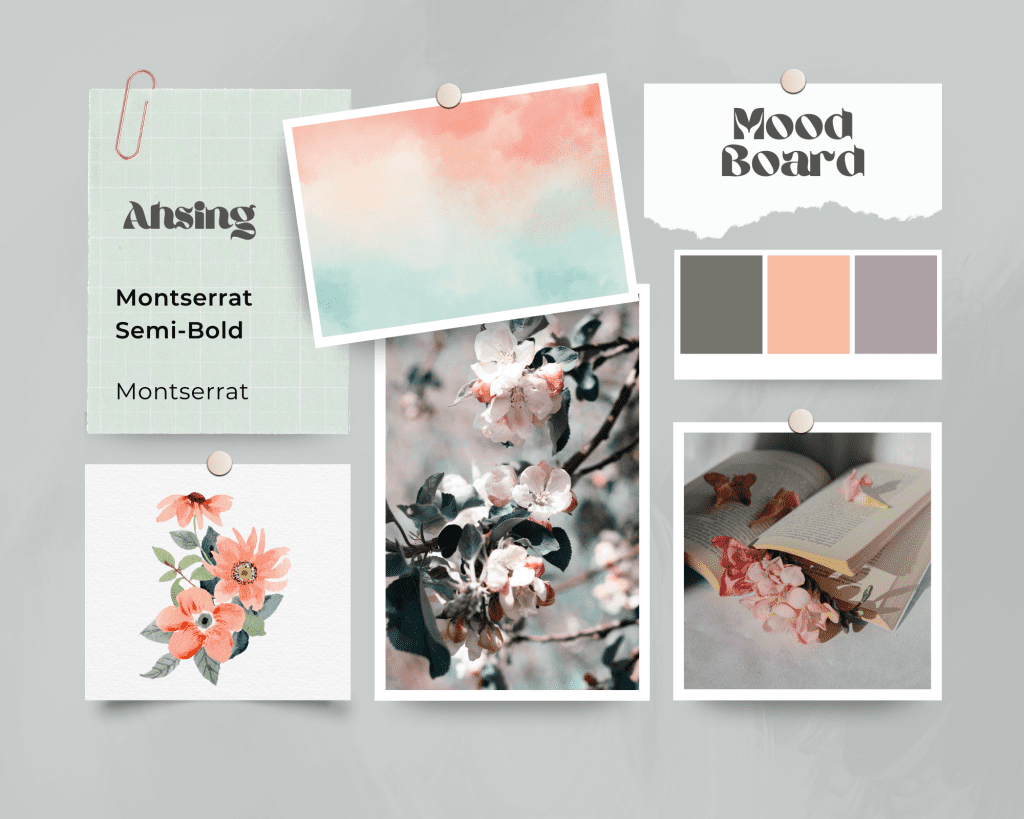 I'm just an author. Why do I need a brand board? A mood board?
Because you and your writing are a brand. Really, you are. And you should represent your brand on your website. That's where a brand board or mood board comes in.
Creating a brand board or style guide is the next step in laying a foundation for your website. A style guide gathers together the colors and elements of your site and will help you keep focused as you go through the process. It helps avoid branding mistakes.
Before you start building, mucking around in the dashboard and messing with settings and such, take some time to make the design decisions that will influence your site's look and feel.
3 Reasons to Create a Brand Board Before You Build Your Author Website
What goes on a brand board?
Your logo and/or what font to use for your name and tagline.
Your color scheme: choose a white, a black, plus 3 other colors for your site. One for primary elements like headings and backgrounds, a secondary for buttons or CTAs and a tertiary color for highlights.
Your fonts: A font for your Headings/Headlines and a font for your body text. You might have a third font for your logo text or a CTA but remember too many extra fonts will slow your site down and make it harder to read.
Reasons to create a brand or mood board:
See everything together in one place. Your board will pull together the colors in your color scheme, the fonts you'll use, a logo if you have one, and maybe several representative images. Canva even has templates for this and in their paid account, you can save all your choices to use within Canva. The example at the top of this page was created in Canva!
Save time. It's much faster to build your pages. Since you've already made the decisions for fonts and colors, you can spend your time building and actually making progress instead of fiddling with different fonts.
Easy to hand off. Later once you've grown and hired your own PA or VA, you can give them your brand board and they'll know what to use when creating new pages or landing pages or graphics. And you'll know that everything is consistent and represents you.
How to create a brand board (this is the fun part)
Now for the fun part! There are two places that make it easy to assemble your style guide: Canva and Pinterest. I collected a lot of inspiration in Pinterest then created a style guide/mood board in Canva.
Use Pinterest to collect anything that inspires you, photos, fonts, colors and add them to one board. I had several Pinterest boards where I collected images, that I later narrowed down to those that resonated most to create my brand board.
Canva has many Brand Board templates you can use to plugin your choices. If you have a Pro account you have access to their Brand Kit that will let you collect these settings for use within Canva.
What to include:
Your color palette and the hex codes for them. Easy to copy and paste as you build your website.
Examples of the fonts you chose.
Your logo, if you have one. Two version: horizontal and vertical.
Any other elements like images, patterns or icons that are part of your design.